Korean War 1950-1953



RONALD JOHN FISHER



He laid down his life for his Country.
He shall never be forgotten.
He served with honor, and loyalty,
until the very end.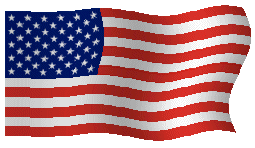 He served in the Army Reserve Infantry,
29th Infantry RGT.
He was MIA for 3 years.
When they found him in 1953,
they listed him as;
KIA July 27, 1950

He was flown home and laid properly to rest.

Ronnie John, is what we called him.
He was of Irish Decent,
He is reunited with his family
who have gone before him.
Somewhere beyond that distant horizen,
he may even of caught a glimpse
upon the green, green grass of home,
back in the hills of Ireland.


PERSONAL Information:

Birth Date: November 16, 1932

Birth Place: Marshalltown, Marshall County, Iowa

Home: Marshalltown, Marshall County, Iowa

Race: Caucasian

Burial: Bethel Grove Cemetery, Marshall County, IOWA


CASUALTY Information:

Date: July 27, 1950


SERVICE Information:

Rank: PVT

Grade: E2


UNIT Information:

UNITNR: 29

UNIT1: INF RGT

UNIT2: 24 INF DIV


Let us Remember Those Who Came Before Us
And Laid Down Their Lives For Us
That We May Be Free.





HOME
In Memory of Dad 1926-1998
Information For Veterans
Goverment: Departments Of
Goverment: House and Senate
United States Armed Forces
Other Goverment Resources